Jean Sheppard Writing Workshop
Upcoming Sessions
1. Wednesday, February 15, 2023
•
24 Sh'vat 5783
10:00 AM - 12:00 PM
Zoom
2. Wednesday, February 22, 2023
•
1 Adar 5783
10:00 AM - 12:00 PM
Zoom
3. Wednesday, March 1, 2023
•
8 Adar 5783
10:00 AM - 12:00 PM
Zoom
4. Wednesday, March 8, 2023
•
15 Adar 5783
10:00 AM - 12:00 PM
Zoom
5. Wednesday, March 15, 2023
•
22 Adar 5783
10:00 AM - 12:00 PM
Zoom
your love letter to the future • A WRITING WORKSHOP
BACK BY POPULAR DEMAND!
Jean Sheppard offered this workshop in Fall 2020. It was a full class and several people asked if we would host it again.
We are pleased to offer this workshop as a special winter 5-week course.
The workshop will take place on Zoom.

Workshop Description
In a legacy letter, we pass on and share our values, share our hopes for the coming years and offer our blessings to those we cherish. As the writer Rachel Freed once observed, "One day your descendants will hold this document in their hands and know who you were, how you lived and what you contributed to the world. This may be the most important writing you will ever do."
The thought-provoking activities in this five-session workshop help both new and experienced writers see with fresh eyes the value of the wisdom that comes from lived experience.
Jean Sheppard • Writer, Editor, Educator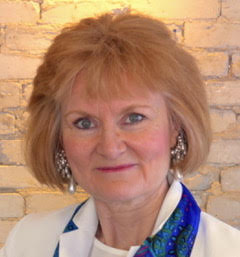 For over two decades, Jean taught English, drama, and media studies at Havergal College in Toronto. Having earned an MEd from the University of Toronto and an MFA in creative writing from the University of British Columbia, she also trained as a life coach with Adler Learning in Toronto and the Professional Retirement Coach Association based in Michigan. She delights in working with people of all ages to help them reveal the magic in the stories they have to tell.
howtowriteyourlife.com • Jeansheppardcoaching.com • jeansheppard.com

All are welcome. Registration is required by Monday, February 13 but space is limited so register early!
Temple Emanu-El members: $100
Non-Members: $140
Questions? Email Carli Portman (carli@templeemanuel.ca)
This workshop will take place on Zoom.

Note: YOU DO NOT NEED TO LOG IN TO REGISTER.
Share Print Save To My Calendar
Mon, January 30 2023
8 Sh'vat 5783
Mon, January 30 2023 8 Sh'vat 5783