TE Family
TE Family
Take the next steps on your family's Jewish adventure with Temple Emanu-El!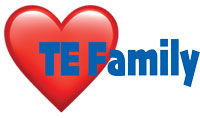 We're more than a synagogue.
We're a family of friends.
We're a place to start a lifetime of fun Jewish growth and discovery.
Upcoming TE Family Programs
ALL ARE WELCOME & FREE of charge • (unless otherwise noted)
Sukkah Safari
Oct. 1, 2023 • 11:30 am
Bring the whole family and join us for a Sukkot adventure, outside at Temple Emanu-El in our Sukkah! Learn more HERE.
---
Play Yeladim
Starting Oct. 1, 2023 • 10:00 - 11:30 am
Sunday mornings • Monthly • Oct - May
NEW! We're thrilled to present this great new program for little ones and caregivers to explore the Jewish holidays and themes through play, sensory activities and circle time. This 90-minute program is designed for toddlers, 18-months to 3-years old plus a caregiver to have fun together. The full 8 sessions are $100 for members and $140 for non-members. Spaces are limited so register soon HERE.
---
Simchat Torah & Simcha Shabbat Celebration
Friday • Oct. 6 • 5:30 pm
Bring the family and join the celebration as we dance with the Torah to the music of our favourite Klezmer band, the Jonno Lightsone Klezmer Trio! We will also celebrate recent blessings, big and small, with our Simcha Shabbat celebrations. Optional dinner (advance registration required). Registration and info are HERE.
---
Sing Yeladim • Fall 2023
Starting Nov. 3, 2023 • 11:30 am - 12:15 am
Friday mornings • Weekly • Nov 3 - Dec 8
Sing Yeladim is Back! Join Risa Waldman (Temple Emanu-El member and founder of Making Music Together) and Cantor Judy Adelman Gershon (Juno award-winning children's recording artist and TV personality... oh, and our cantor!) and get ready for Shabbat with Temple Emanu-El's popular musical sing-along class for young children. Sing Yeladim is for children from newborn to 5 years of age with a caregiver. All are welcome. The full semester is $114 for members and $144 for non-members. Spaces are limited to 12 families, so register soon HERE.
---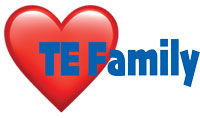 And So Much More!
Chanukah Happenings, Purim Carnival, Family Simcha Shabbat Celebrations... Don't miss any of it!
Wed, October 4 2023
19 Tishrei 5784
Wed, October 4 2023 19 Tishrei 5784