Israel
Meet Our Shinshinit
My first Dvar Israel - 8/10/2022
Hello everyone. My name is Hila. On August 21st, six weeks ago, a new exciting part of my life was about to begin. New, interesting, and sometimes even a bit frightening part, full of learning, creating and making connections. But to understand how I got here and what I do, we have to start from the beginning.
So my name is Hila. I am almost eighteen years old and live in Nirit, a small community in Israel. I have an amazing family – my mother Lee, my father Yossi, my brother Dor and my sister Shir. Together we like to travel, play games, go surfing and scuba diving, play basketball and dance.
Another important part of my life started in grade three when I joined the youth movement in my community. I have been there for ten years, 2 of them as a counsellor, and the last one as the head of the volunteering team. We travelled all over the country, did activities and projects, discussed conflicts in Israeli society and learned a lot- about ourselves, our group, our community and our society.
My time in the youth movement was all about making connections: connections with my friends and connections with my team. Connection with our community, and the people around us. And even a connection with Israel and with nature.
This week we are reading parashat Ha'azinu, which means to listen. I believe that the most important part of this year, of my journey, is making connections. Making connections with you, with your families and friends, with the community. The most important part of making connections is listening ("Ha'azinu"). So here I am, Hila Meltzer, the new UJA ShinShinit of Temple Emanu-El, and I can't wait to meet you all, to tell you about my Israel and my story, but first of all to listen to you.
Thank you so much for listening! I can't wait to meet you all and listen to your stories and your questions.
More!
Read more of Hila's Divrei Yisrael HERE.
---
Our Relationship With Israel
Our relationship with Israel is one of the defining characteristics of Temple Emanu-El. Three-quarters of our members have visited Israel at least once in their lifetime. More than 90% of members consider Israel important to them personally. Almost everyone believes Israel is important to Jewish identity.
We invite guest speakers from Israel on a regular basis, Israel history and culture are favourite topics of our Adult Education programs, and we have partnered with Israel Reform communities. We have established an Israel Committee to help
provide guidance on how to continue to strengthen our relationship with the Jewish homeland.
Please contact the Temple Office if you are interested in participating in this important aspect of our community life.
Welcome to what very well may be the most generous, no-strings-attached gift in history!
We are partnered with Kehillat Bavat Ayin, located in the city of Rosh Ha'Ayin, east of Tel Aviv, as part of DOMIM-aLike, the Israel-Diaspora relations project of the Israel Movement for Reform and Progressive Judaism.
DOMIM–aLike was established together with the Israel Ministry of Diaspora Affairs and fosters partnerships between Reform and Progressive congregations in Israel and around the world. Click HERE to learn more about DOMIM-aLike.
Temple Emanu-El is sponsoring Kehillat Bavat Ayin's 2020 Adult B'not Mitzvah class, helping a group of women come to Torah for the very first time.
To read an abridged story from Bavat Ayin's August 2019 newsletter about women coming to Torah, click HERE

The Ida Freedman Fund for Youth & Israel
Find out more about how the Ida Freedman Fund can help make Israel a lot closer! Click HERE for details.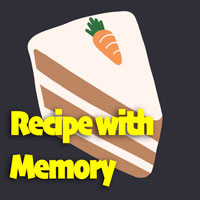 Does a favourite recipe remind you of someone you have lost? Join our Shinshinit, Aviv Kofman, as we bake carrot cake together in memory of Kim Yehezkel-Levengrund (z"l), who fell victim to a terror attack in Israel at age 28. Watch an archive video of this program from May 5, 2022 HERE.

Nathan Vinokur's Israel Experience
Temple Emanu-El member, Nathan Vinokur, shared his recent Israel experience with us...
Wed, October 4 2023 19 Tishrei 5784