Simchat Torah & Simcha Shabbat Celebration
Friday, October 6, 2023
•
21 Tishrei 5784
5:30 PM - 7:30 PM
Simchat Torah Family Fun
With the Jonno Lightstone Klezmer Trio!
Bring the family and join the celebration as we dance with the Torah to the music of our favourite Klezmer band, the Jonno Lightsone Klezmer Trio! We will also celebrate recent blessings, big and small, with our Simcha Shabbat celebrations.
Schedule
5:30 - 6:30 • Dinner (buffet style), Flag decorating and other activities
6:15 • Watch our Simcha Shabbat Video
6:30 • Torah Celebration
Followed by... Ice Cream
Chant a verse of Torah! We invite anyone who has come to Torah in the past to chant or read ANY verse of Torah you like during our Simchat Torah celebration. Sign up HERE by Thursday, October 5 at noon.
Simcha Spotlight: Do you have some good news to share? Are you celebrating a recent or upcoming simcha – big or small? Send your pictures to cassie@templeemanuel.ca by Wednesday, October 4th to be included in our Simcha Spotlight.
Dinner (Optional)
Register by October 1: $20 for adults • $10 for kids.
After 5:00 pm, October 1: $25 for adults • $15 for kids.
Registration for dinner closes on Wednesday, Oct. 4 at 5 pm.
All are welcome. In-person only.
Any questions? Reach out to CJLL Director Cassie Moscoe-Sweet: cassie@templeemanuel.ca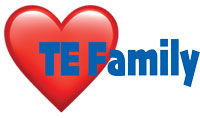 Discover more great programs for your family at: TempleEmanuEl.ca/family
---
Registration
Please register below if you are joining us for dinner. Please use the notes to tell us about any dietary restrictions and we will try our best to accommodate. Registration is optional if you are not joining us for dinner, but helps us to know how many people to expect. Thanks!
Note: You do not have to log in to register.
Share Print Save To My Calendar
Wed, October 4 2023
19 Tishrei 5784
Wed, October 4 2023 19 Tishrei 5784