Sing Yeladim Fall 2023
Upcoming Sessions
1. Friday, November 3, 2023
•
19 Cheshvan 5784
11:30 AM - 12:15 PM
2. Friday, November 10, 2023
•
26 Cheshvan 5784
11:30 AM - 12:15 PM
3. Friday, November 17, 2023
•
4 Kislev 5784
11:30 AM - 12:15 PM
4. Friday, November 24, 2023
•
11 Kislev 5784
11:30 AM - 12:15 PM
5. Friday, December 1, 2023
•
18 Kislev 5784
11:30 AM - 12:15 PM
6. Friday, December 8, 2023
•
25 Kislev 5784
11:30 AM - 12:15 PM
Sing Yeladim is Back!
Join Risa Waldman (Temple Emanu-El member and founder of Making Music Together) and Cantor Judy Adelman Gershon (Juno award-winning children's recording artist and TV personality... oh, and our cantor!) and get ready for Shabbat with Temple Emanu-El's popular musical sing-along class for young children. Sing Yeladim is for children from newborn to 5 years of age with a caregiver.
All are welcome. Spots are limited. Hold your spot by registering with the form below.
Financial Assistance
Should your family be unable to pay the fees associated with this program, please reach out to Cassie Moscoe Sweet to confidentially inquire about assistance.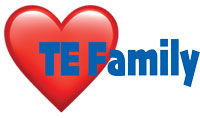 Part of our TE Family group of great programs for young families. Discover more HERE.
Any questions? Contact our CJLL Director, Cassie Moscoe-Sweet: cassie@templeemanuel.ca
Share Print Save To My Calendar
Wed, October 4 2023
19 Tishrei 5784
Wed, October 4 2023 19 Tishrei 5784