Jean Sheppard Writing Workshop
Upcoming Sessions
1. Wednesday, October 12, 2022
•
17 Tishrei 5783
10:00 AM - 12:00 PM
Zoom
2. Wednesday, October 19, 2022
•
24 Tishrei 5783
10:00 AM - 12:00 PM
Zoom
3. Wednesday, October 26, 2022
•
1 Cheshvan 5783
10:00 AM - 12:00 PM
Zoom
4. Wednesday, November 2, 2022
•
8 Cheshvan 5783
10:00 AM - 12:00 PM
Zoom
5. Wednesday, November 9, 2022
•
15 Cheshvan 5783
10:00 AM - 12:00 PM
Zoom
6. Wednesday, November 16, 2022
•
22 Cheshvan 5783
10:00 AM - 12:00 PM
Zoom
THE TALES WE WERE TOLD • A WRITING WORKSHOP

Workshop Description
We think we tell stories, but stories often tell us, tell us to love or to hate, to see or to be blind. Often, too often, stories saddle us, ride us, whip us onward, tell us what to do and we do it without questioning.
- Rebecca Solnit
What stories have shaped our sense of self? Do they mirror, distort or enhance our understanding of the people we've become?

In this six-session workshop, we will look back at some stories from our childhood. How have the values highlighted in these myths and fairy tales shaped us? What stories do we need now--and how will we write them?

Jean Sheppard • Writer, Editor, Educator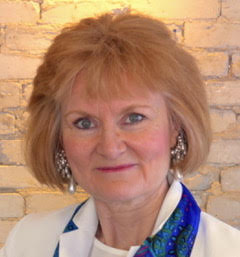 For over two decades, Jean taught English, drama, and media studies at Havergal College in Toronto. She earned an MEd from the University of Toronto and an MFA in creative writing from the University of British Columbia, and she also trained as a life coach with Adler Learning in Toronto and the Professional Retirement Coach Association based in Michigan. She delights in working with people of all ages to help them see the creative possibilities life offers.
Jeansheppardcoaching.com • howtowriteyourlife.com • jeansheppard.com
ONLY A FEW SPOTS LEFT!
All are welcome. Registration is required by Monday, October 10 but space is limited so register early!
Questions? Email Carli Portman (carli@templeemanuel.ca)
This workshop will take place on Zoom and is FREE OF CHARGE. Funding for this project was made possible by the Government of Canada's New Horizons for Seniors program.

Note: YOU DO NOT NEED TO LOG IN TO REGISTER.
---
Share Print Save To My Calendar
Fri, September 30 2022
5 Tishrei 5783
Fri, September 30 2022 5 Tishrei 5783