Play Yeladim
Upcoming Sessions
1. Sunday, November 5, 2023
•
21 Cheshvan 5784
10:00 AM - 11:30 AM
In-Person at Temple Emanu-El
2. Sunday, December 3, 2023
•
20 Kislev 5784
10:00 AM - 11:30 AM
In-Person at Temple Emanu-El
3. Sunday, January 14, 2024
•
4 Sh'vat 5784
10:00 AM - 11:30 AM
In-Person at Temple Emanu-El
4. Sunday, February 4, 2024
•
25 Sh'vat 5784
10:00 AM - 11:30 AM
In-Person at Temple Emanu-El
5. Sunday, March 3, 2024
•
23 Adar I 5784
10:00 AM - 11:30 AM
In-Person at Temple Emanu-El
6. Sunday, April 7, 2024
•
28 Adar II 5784
10:00 AM - 11:30 AM
In-Person at Temple Emanu-El
7. Sunday, May 5, 2024
•
27 Nisan 5784
10:00 AM - 11:30 AM
In-Person at Temple Emanu-El
Past Sessions
Sunday, October 1, 2023

•

16 Tishrei 5784

-

10:00 AM - 11:30 AM

-

In-Person at Temple Emanu-El
NEW!
We're thrilled to present this great new program for little ones and caregivers to explore the Jewish holidays and themes through play, sensory activities and circle time. This 90-minute program is designed for toddlers, 18-months to 3-years old plus a caregiver to have fun together.
Don't wait to register! Play Yeladim is limited to the first 12 families that sign up.
If you are registering for an individual session, in the "Notes" section, please indicate the date(s) you plan to attend.
Any questions? Please contact our CJLL Director, Cassie Moscoe-Sweet: cassie@templeemanuel.ca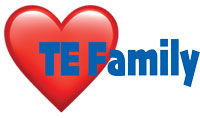 TE Family has more great fun for you and your little ones. Check it out at: templeemanuel.ca/family
Share Print Save To My Calendar
Wed, October 4 2023
19 Tishrei 5784
Wed, October 4 2023 19 Tishrei 5784