*Your Love Letter to the Future: A Writing Workshop
Past Sessions
Thursday, September 17, 2020

•

28 Elul 5780

-

10:00 AM - 12:00 PM

-

Online
Thursday, September 10, 2020

•

21 Elul 5780

-

10:00 AM - 12:00 PM

-

Online
Thursday, September 3, 2020

•

14 Elul 5780

-

10:00 AM - 12:00 PM

-

Online
Thursday, August 27, 2020

•

7 Elul 5780

-

10:00 AM - 12:00 PM

-

Online
These uncertain times are giving us all an opportunity for meaningful reflection, and as the High Holy Days draw near, that reflection takes on even greater significance when we consider our children and grandchildren.
How can we ease their hearts and minds? We can 'give the future a present,' a letter that passes on our values, shares our hopes for the coming years and offers our blessings to those we cherish.
Whether you are new to life writing or have experience with memoir, this workshop offers fresh perspectives and a clear focus that will deepen your sense of purpose. It also offers a safe and congenial place to look back on your experiences and learn from those shared by others.
*Please note: this course requires eight to twelve participants.
*YOU DO NOT NEED TO LOG IN TO REGISTER
---
Meet Jean Sheppard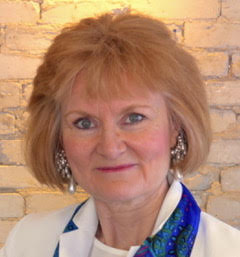 Jean Sheppard is a writer, editor, educator and life coach living in Toronto. For over two decades, she taught senior-level English at Havergal College. Since leaving Havergal in 2012, she has received an MFA in creative writing from the University of British Columbia and trained as a life coach with Adler Learning in Toronto and the Certified Professional Retirement Coach organization based in Michigan.
To learn more about Jean, please visit her at jeansheppard.com.
If you have any questions, please contact Carli at carli@templeemanuel.ca or leave a message at 416-449-3880 ext. 215;
your call will be returned within one business day.
*YOU DO NOT NEED TO LOG IN TO REGISTER
Sorry, Registration has ended.
Share Print Save To My Calendar
Sat, September 26 2020
8 Tishrei 5781
Sat, September 26 2020 8 Tishrei 5781